Hello welcome to topbooks 2014 
Family Life by Akhil Sharma
Leaving the Sea by Ben Marcus


Perfect by Rachel Joyce


Another Great Day at Sea by Geoff Dyer
When Dyer delves into a specific topic, he delves deeply, is why we're looking forward to his latest exploration: what life aboard an aircraft carrier is like. As always, he laces his observations with comedy and captivating storytelling.

Orfeo by Richard Powers
Powers fuses science and music via his good-guy-turned-fugitive protagonist, Peter Els. His attempt to discover musical patterns in nature raises suspicions.

Silence Once Begun by Jesse Ball
Jesse Ball is the author of this literary crime novel; it's also the name of the narrator, a journalist attempting to get to the bottom of mysterious disappearances, and the silent man who has turned himself in.

Bark by Lorrie Moore
Moore is a master of the short story, and is known for her witty one-liners and pithy observations, especially about domestic relationships in an age when divorce is not uncommon.










Sleep Donation by Karen Russell
Russell's novella will be released as digital-only, an interesting move for the Pulitzer-nominated author of Vampires in the Lemon Grove, Swamplandia! and St. Lucy's Home for Girls Raised by Wolves. Her latest work chronicles an insomnia epidemic.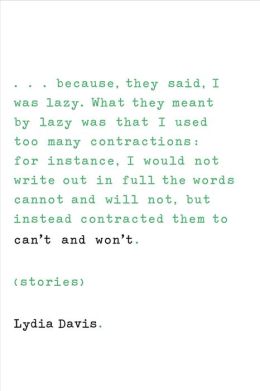 Can't and Won't by Lydia Davis
If any living short story writer pushes the envelope of literary conventions, it's Lydia Davis, whose stories range from detailed descriptions of ostensibly mundane objects to incredibly short, pithy sentences.

Frog Music by Emma Donoghue
The author of Room's latest is set in 19th-century San Francisco, and is based on the unsolved murder of a woman who was no law-abiding citizen herself.

The News: A User's Manual by Alain de Botton
de Botton examines excerpts of contemporary news, mixing them with philosophical observations about the impact the news has on us, why we rely on it so heavily, and how it impacts the way in which we see the world.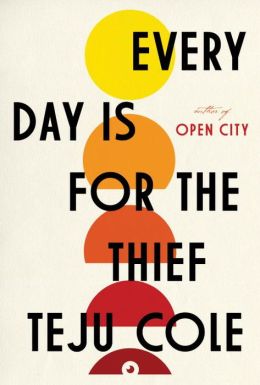 Every Day Is for the Thief by Teju Cole
The author of Open City has penned a novel about a Nigerian who returns home after spending years abroad.

The UnAmericans by Molly Antopol
The National Book Foundation chose Molly Antopol as one of their 5 Under 35 nominees last year. Her debut work of fiction is a short story collection about political dissidents, actors imprisoned during the Red Scare, and others feeling disillusioned with their country.

California by Edan Lepucki
Lepucki's debut paints a picture of a very real-seeming dystopian future, as the novel's two protagonists flee what used to be Los Angeles, only to find new dangers while seeking a community in which to raise their child.










Colorless Tsukuru Tazaki and His Years of Pilgrimage by Haruki Murakami
The author of 1Q84 has written another book as puzzling as it is difficult to put down. Tsukuru Tazaki has been mysteriously abandoned by his friends, so he visits them one by one to discover why.

An Untamed State by Roxanne Gay
This will be Gay's first novel, about the kidnapping of the daughter of a very rich man in Haiti. If it's anything like her fabulous essays, which cover every corner of the world of contemporary pop culture, it's sure to be a hit.

Boy, Snow, Bird by Helen Oyeyemi
The author of Mr. Fox serves up an inventive retelling of the Snow White story, centering around Boy, a woman who marries a widow and gives birth to a son, Bird, whose dark skin reveals that the family has been attempting to "pass" as white.

Thirty Girls by Susan Minot
A journalist travels to Africa, hoping to tell the story of young girls like Esther, a Ugandan teenager who has been captured by the Lord's Resistance Army, in Minot's latest novel.

Kinder Than Solitude by Yiyun Li
Three friends witness a crime; one of them may have committed it. Li's novel undulates back and forth between present-day America and China in the 90s, to tell their story.

What's Important is Feeling by Adam Wilson
The author of Flatscreen has written a collection of short stories, one which appeared in the Best American Short Stories anthology in 2012 - so it's safe to say he knows a thing or two about the art form.

Blood Will Out by Walter Kirn
Kirn's latest fuses meme oir with crime reporting, creating a compelling story about his 15-year relationship with Clark Rockefeller, who, Kirn discovers, is guilty of child kidnapping and murder.